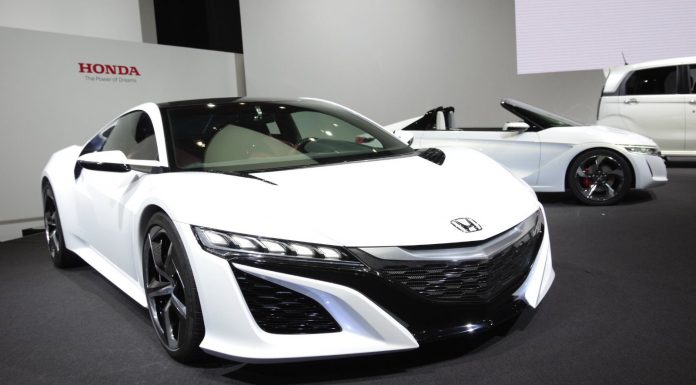 The next-generation Honda NSX is set to target the performance of the benchmark and market redefining Ferrari 458 Italia when it hits the market in early 2016.
Despite the NSX set to provide such levels of performance, it will be notably cheaper than the 458 Italia according to the NSX's head of development, Ted Klaus.
"We have to achieve the type of acceleration that the customer is achieving with the Ferrari. More importantly we have to achieve this every day and also at the Nurburgring.
"I think we are aiming within the range of the Audi R8 (in terms of pricing). I realise that is a wide range but the NSX will still be extremely accessible," he said.
The final details about the engine have yet to be confirmed, but what has been confirmed is that the 2015 Honda NSX will utilise a twin-turbocharged V6 engine displacing either 3.5-liters or 3.7-liters. Unsurprisingly, this new engine will be completely unique to the upcoming NSX and should deliver around 400 hp of its own accord.
Joining the twin-turbocharged V6 engine will be three electric motors. In this system, one electric motor is mounted at each front wheel while the third is integrated into the engine and helps drive the rear wheels. These motors are powered by a lithium-ion battery recharged thanks to regenerative braking.
Mated to this powertrain will be a dual-clutch transmission promising to have "more than six gears". At this stage, it is most likely the 2015 Honda NSX will receive a seven-speed gearbox but an eight-speed could also be on the cards.
[Via What Car?]