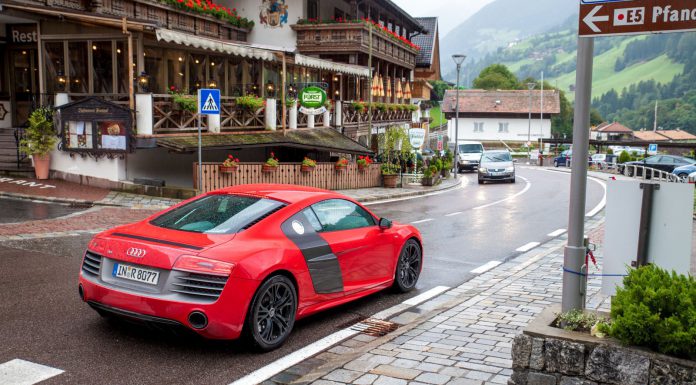 The next-generation Audi R8 supercar, set to arrive in the first half of next year, will see the inclusion of plug-in hybrid and electric variants offered to the public.
The news was confirmed by Audi board member for research and development Ulrich Hackenberg who said that both alternatively powered R8 models are a distinct possibility.
"We are able to make the R8 a plug-in hybrid. The Lamborghini Asterion shows this is possible – that car uses the platform of the R8. We will see an increase in the efficiency of high-performance cars – they have to meet CO2 regulations of the future in order to survive.
"The R8 successor will come next year [2015] and we have developed a platform that you can see in theLamborghini Huracan today. We will have different powertrains available, though. And in the R8 E-tron we will have more than 400km (250 miles) range," Hackenberg said.
Elsewhere in the next-gen Audi R8 line-up, the existing 4.2-litre V8 and 5.2-litre V10 will still be offered albeit in updated and upgraded form. Unfortunately however, Car Magazine reports that no manual transmission will be offered in the second-generation R8.
[Via Car Magazine]