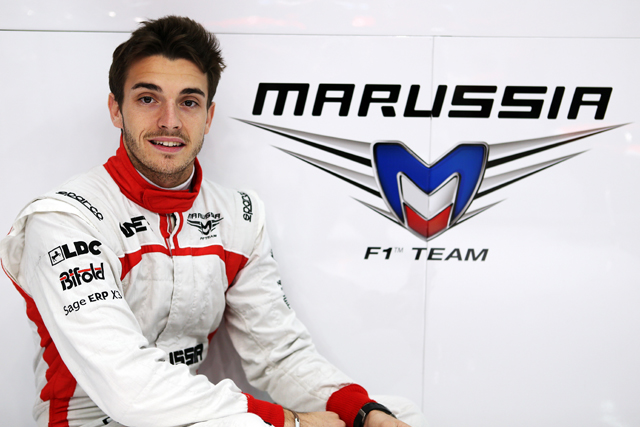 The Japanese Grand Prix on the weekend saw Lewis Hamilton take his eighth win of the season with teammate Nico Rosberg coming home in second. However, it was the crash of Jules Bianchi in the closing stages of the race soaked race that overshadowed all else.
Bianchi is currently in hospital in a very serious but stable condition after suffering severe head injuries when his Marussia F1 car speared off the track and into a recovery vehicle. Immediately following the crash, Bianchi was rushed to hospital to undergo emergency surgery.
[youtube]https://www.youtube.com/watch?v=ZoinAuyjLDA[/youtube]
Despite the plethora of cameras which broadcast F1 around the world, the crash wasn't actually caught by television crews initially leading to some confusion about just what had gone wrong. Following the end of the race, the FIA confirmed the Bianchi's car had hit a tractor recovering the vehicle of Adrian Sutil on the Dunlop corner.
Now footage of the crash has emerged and it shows just how brutal the impact was. As you can see, Bianchi's Marussia spears straight into the back of the recovery vehicle with the brunt of the impact being taken by the cockpit and rollover hoop/engine intake.
We will be sure to update you with more news about Bianchi's condition as it emerges.