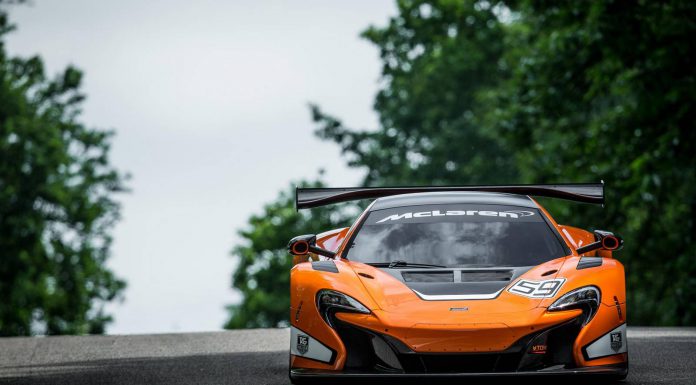 McLaren is taking a rather unconventional approach in testing their new 650S GT3 racecar for the 2015 season, bringing it out to the Yas Marina Circuit in Abu Dhabi on 12-13 December for the Gulf 12 Hour Endurance race prior to its arrival in customer team's hands. The race will be McLaren's final sign off for the 650S and will be a tell-tale sign of how competitive Woking's latest creation will be in comparison to other GT3 cars next year.
The Gulf 12 Hour race is one of the most daunting events on the GT calendar and attracts some of the biggest names in the series. The race, which is the last of the season, will give the McLaren engineering team an opportunity to see how their 650S GT3 performs in a real-world racing environment rather than in pre-prepared tests.
"The development programme of the 650S GT3 has been extensive already, with the team testing over thousands of kilometres in various conditions," explained Managing Director of McLaren GT, Andrew Kirklady. "The Gulf 12 Hour will give us the opportunity to fully evaluate the 650S GT3 in a real life race environment, which presents a very different challenge. It will be the toughest test the 650S GT3 has faced so far – a real race situation with a highly competitive grid in high ambient temperatures."
It's currently unclear what drivers will field the McLaren-campaigned 650S GT3 and if the car will receive sponsorship from an outside company. The automaker says more information in regards to this will be available in coming weeks as the Gulf 12 Hour approaches.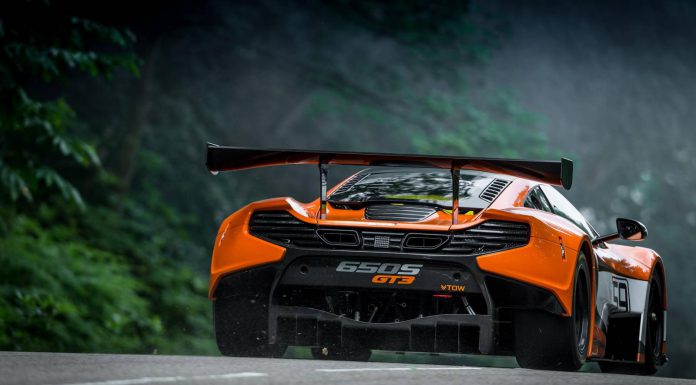 McLaren pulled the veil from their 650S GT3 racecar in the summer at the 2014 Goodwood Festival of Speed. The car will take the place of the 12C GT3 as McLaren's racer for customer teams from 2015 onward and features a new seven-speed sequential gearbox, a 52mm wider track, upgraded brakes, revised suspension geometry and other component upgrades designed to increase longevity and durability. The 650S GT3 is powered by the same 3.8-liter twin-turbocharged V8 as the 12C GT3, which offers up just under 500 horsepower as per the FIA's Balance of Performance Regulations.