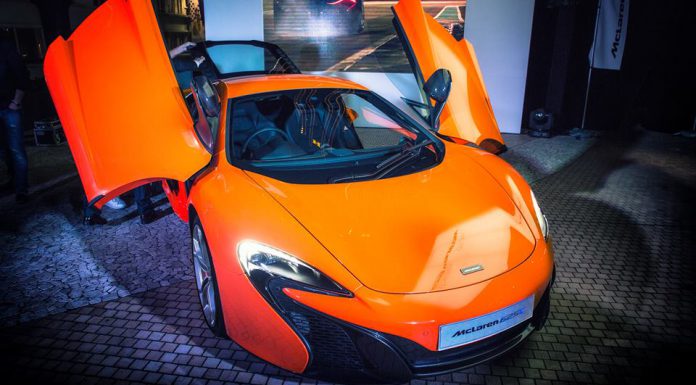 Just after the McLaren 625 launched, the official clip for the firm's entry-level sports car has been released.
Designed exclusively for the Asian market, the McLaren 625C is based upon the brand new McLaren 650S. The McLaren 625C is available in Coupe and Spider form. McLaren say that the 625C offers greater refinement over the existing 650S models. Having secured Chinese market certification in September 2013, sales in Asia are set to grow throughout 2014. It is hoped that they will account for more than a third of global McLaren sales by the end of the year.
[youtube]http://www.youtube.com/watch?v=4V6ztVW0EkU[/youtube]
The name refers to the power output. It gets the same 3.8 litre twin turbo V8 powerplant with 625PS and 610Nm of torque. The 'C' stands for 'Club', highlighting a more accessible and less extreme model in terms of character. Acceleration from zero to 100 km/h (62 mph) takes just 3.1 seconds, while 200 km/h (124 mph) is achieved in 8.8 seconds for the Coupé.
Revisions include ride quality adaptions to the ProActive Chassis Control and the suspension hardware. New dampers and revised mechanical balance also help to tone down the extreme performance.