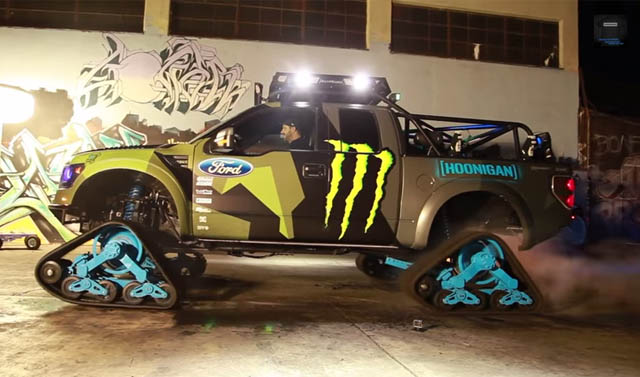 Ken Block is no stranger to getting behind the wheel of some truly badass automotive creations. His job sees him behind the wheel of a Ford Fiesta rally and Global RallyCross cars and his latest project with Hoonigan has been the creation of the Ford RaptorTRAX.
[youtube]https://www.youtube.com/watch?v=SovPHjB8PN4#t=47[/youtube]
Designed to be an absolute off-road beast, the RaptorTRAX is powered by a 6.2-litre supercharged V8 engine. Thanks to the incredible amounts of torque produced by this engine, the car is more than capable of spinning the grippy snow tracks despite power going to all four wheels!