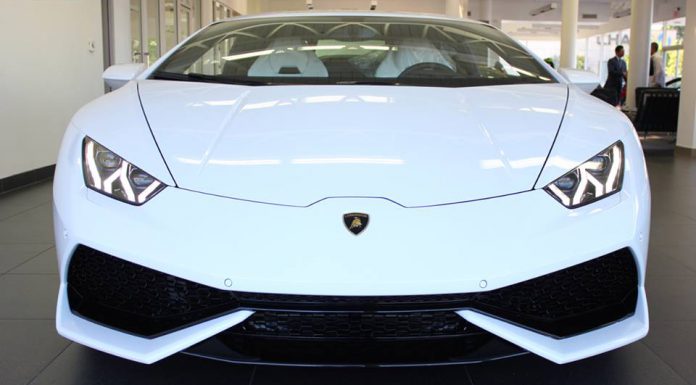 With customer deliveries of the brand new Lamborghini Huracan well underway across the globe, we're now beginning to get an excellent insight into just what makes the latest Lamborghini supercar tick. It is of course its upgraded 5.2-litre V10 tuned to deliver 602 hp.
[youtube]http://www.youtube.com/watch?v=3CTsL3d12qA[/youtube]
While the engine shares many similarities with the Gallardo's, the following video of a white Huracan revving in Newport Beach clearly highlights how different it does sound to the Gallardo it replaced!