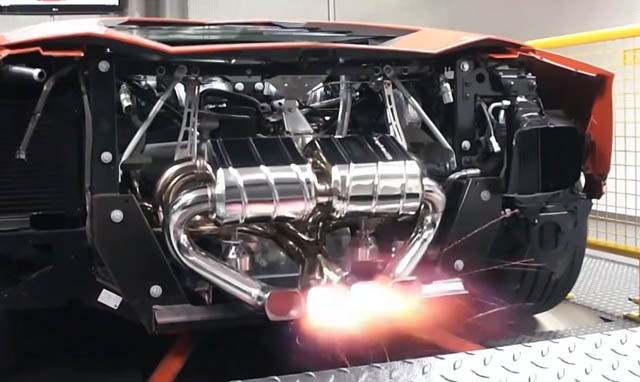 The Lamborghini Aventador has been a popular car to modify since it was first revealed in 2011. Not only are a selection of bodykits available for the firm's halo supercar but engine and exhaust upgrades are now becoming the norm.
[youtube]https://www.youtube.com/watch?v=xdvNvfQ8GzQ#t=111[/youtube]
The following video shows an awesome Arancio Argos Aventador fitted with an aftermarket Capristo exhaust screaming and spitting flames on a dyno. Not only does it add an extra out-of-the-world animalistic snarl to the 6.5-litre V12, it also helps lift power up to 739 hp!