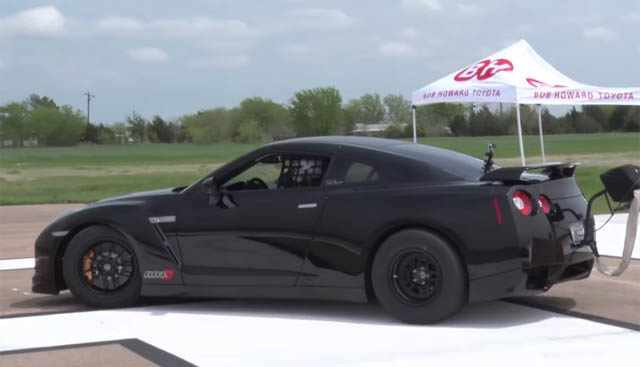 AMS Perfomance is the tuner responsible for some of the world's quickest Nissan GT-Rs. By our calculations, its Omega project is the second quickest street-legal GT-R down the quarter mile in the world with customer GT-Rs from AMS Performance also capable of clocking 8-second ¼ times. The company is currently working on yet another GT-R complete with 2000 hp at the flywheel.
[youtube]https://www.youtube.com/watch?v=UE_3KQ41O6E[/youtube]
In addition to the incredible power provided by the upgraded 4.0-litre engine, this GT-R also features a ShepTrans Stage 5 transmission, Driveshaft Shop axles and a new set of turbochargers. At a recent run at the Texas Invitation, the car hit 333 km/h (207 mph) without breaking a sweat!