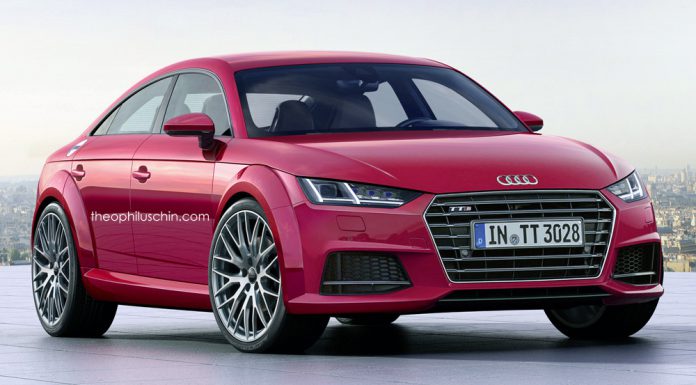 While Audi has yet to announce whether or not the TT Sportback Concept from the Paris Motor Show 2014 will reach production, Theophilus Chin has decided to render the car in production trim.
For starters, the TT Sportback featured has been fitted with a revised single-frame front grille more reminiscent of the TT coupe and roadster. The front bumper has also been revised. At the rear, the unique taillights of the TT Sportback Concept have been ditched in favour of units more similar to those from the existing TT variants.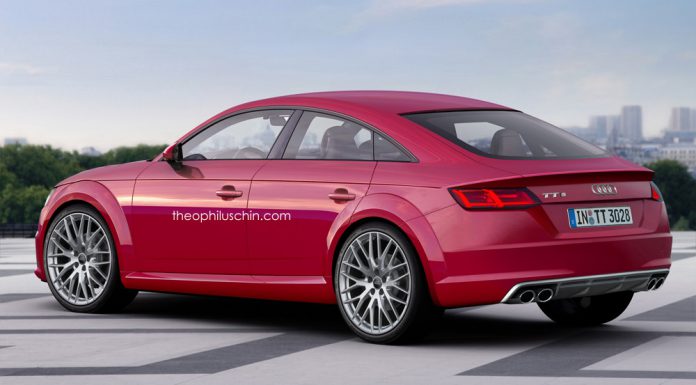 As a reminder, the Audi TT Sportback Concept is powered by the same 2.0-litre TFSI engine previewed earlier this year in the Audi TT Quattro Sport Concept from the Geneva Motor Show 2014. As a result, it produces an identical 400 hp as well as 450 Nm of torque. When it is all said and done, the new TT concept will sprint from a standstill to 100 km/h in a mere 3.9 seconds. Despite the immense power and torque produced by this engine, it returns an average of 7.0-litres per 100 kilometres and emits 162 grams of CO2 per kilometre.
[Via Theophilus Chin]