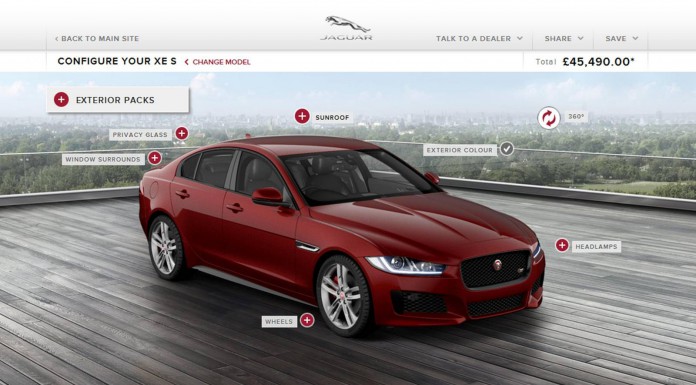 The online configurator for the 2015 Jaguar XE range has just been released. Allowing prospective customers or fans like us to choose from the array of different XE variants and spec out the cars, the configurator has us even more excited to see the XE hitting the streets of Europe next year.
Marketed as a sports saloon, several aspects are intended to give it a performance edge. The range will consist of three engine variants to begin with; a petrol V6, a four-cylinder petrol and a new four-cylinder diesel.
The top of the range (for the moment) Jaguar XE S gets the 340 hp supercharged 3.0 litre V6, an engine we drove quite extensively in the F-Type V6. A torque figure of 450Nm allows a 0-60 mph time of 4.9 seconds and an electronically limited top speed of 155 mph. Both figures make the XE S an impressive proposition!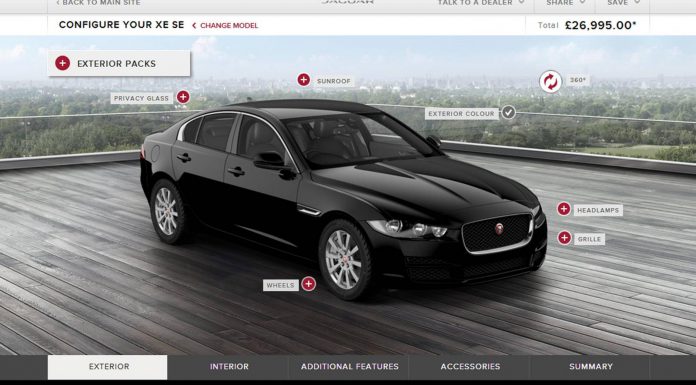 Jaguar will fit the new 2.0 litre diesel engine from their "Ingenium" range to a number of models lower down in the XE range. Emissions are 99g/km and 75 mpg economy which will obviously appeal to the company car market. Customers will also be intrigued by the Ingenium diesel engines ability to achieve 21,000 mile or two year service intervals.