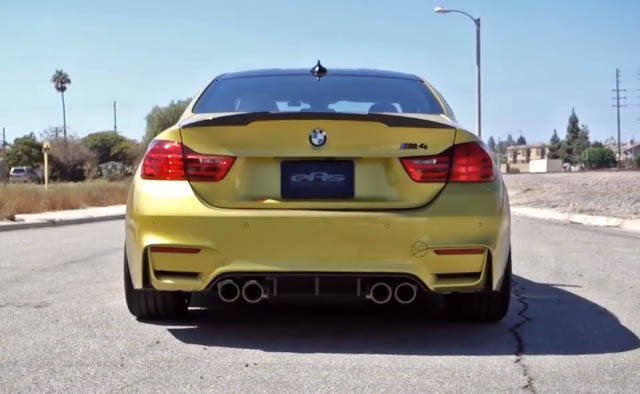 Many have criticised the brand new 2014 BMW M4 for its weak exhaust note compared to the E92 M3. Of course, it is hardly surprising that the stock M4 doesn't sound quite as good as its predecessor because it has a twin-turbocharged 3.0-litre inline-six rather than a 4.4-litre naturally aspirated V8.
[youtube]https://www.youtube.com/watch?v=PMbEeqJnFCg#t=30[/youtube]
However, the following video shows that when fitted with a set of Evolution Racewerks Competition Series catless downpipes and an Akrapovic exhaust system, it sounds impeccable!