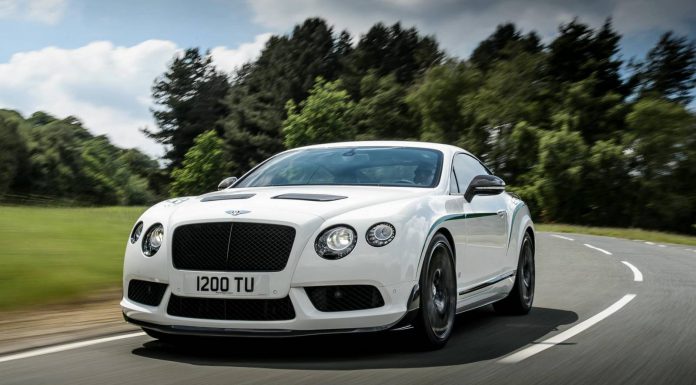 Just a few short months ago, the most potent, track-oriented road-legal variant of the Bentley Continental GT was revealed in the form of the GT3-R. However, it has now emerged that a rear-wheel drive variant could be on the cards.
While speaking with Autocar about the possibility of such a car, Bentley and Bugatti boss Wolfgang Durheimer said that the company can certainly further improve the Continental GT3-R.
"All-wheel drive adds 80kg, so being rear-wheel drive would reduce the lap time and increase that pure sporty feel, in the dry at least. But that would of course mean losing all-wheel drive, which has always been on the Continental.
"There's an option to see how this develops, and if interest remains in the road and race GT3 programmes we might do another special car," he said.
As a reminder, the Bentley Continental GT3-R features a 4.0-litre twin-turbocharged V8 engine delivering 580 hp and 700 Nm of torque. Thanks to a 100 kg weight loss and shorter gearing, the car can hit 100 km/h in just 3.8 seconds.
[Via Autocar]