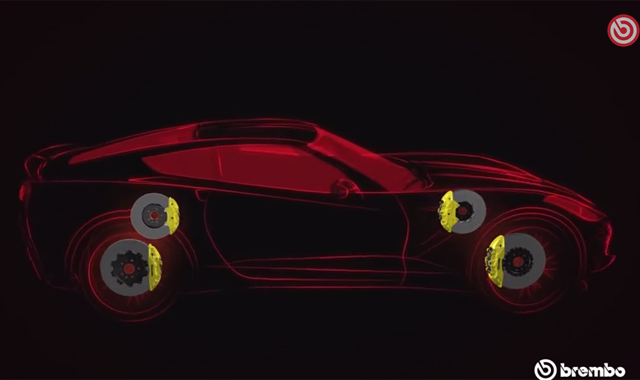 With its supercharged 6.4-litre V8 engine delivering 650 hp and an equal 650 lb-ft of torque, it is easy to forget just how impressive the brakes of the 2015 Chevrolet Corvette Z06 also are. Once you watch the following video however, you'll begin to understand just how performance-oriented the massive Brembo brakes really are.
[youtube]https://www.youtube.com/watch?v=xChFrmAljHI#t=106[/youtube]
The 2015 Corvette Z06 comes standard with high-performance carbon ceramic brakes. At the front, the aluminium monoblock calipers feature 6-pistons, high performance brake pads as well as cross drilled carbon ceramic discs measuring a massive 15.5-inch at the front and 15.3 inch at the rear. When it is all said and done, the new Z06 stops from 96 km/h (60 mph) to zero in just 99.6 feet!
2015 Chevrolet Corvette Z06 Convertible