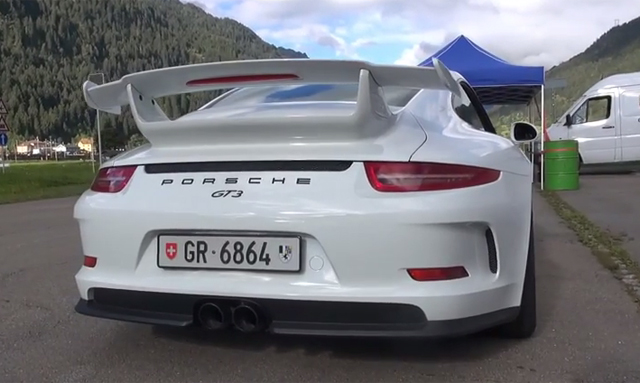 Despite having its fair share of dramas, the 911-generation Porsche 911 GT3 is one of the greatest sports cars currently on the market. Not only is it impressively powerful, it has incredible handling and as the following video shows on an autocross course, the 911 GT3 performs incredibly well at the limit.
[youtube]https://www.youtube.com/watch?v=guxnccWOR9c#t=160[/youtube]
In case you didn't know, the 991-generation 911 GT3 features a 3.8-litre flat six-cylinder engine developing 475 hp at 8250 rpm. It is an adaption of the engine used in the current generation Porsche Carrera S but with only a few common parts. The engine weighs around 25 kg less than the previous unit with a power output of 125 hp/litre of displacement.