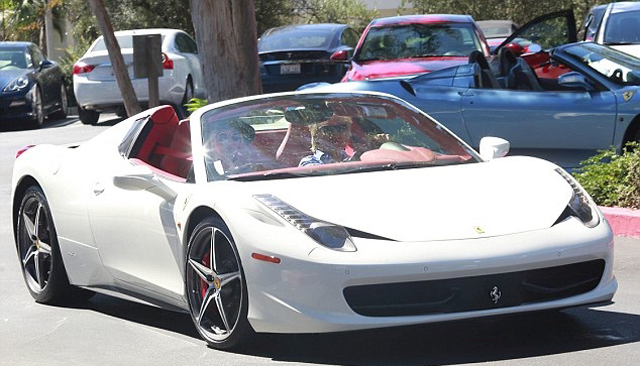 When you've sold as many albums as Rod Stewart has (over 100 million to be exact), there is no car on the face of the earth out of your reach. With this in mind, the singer was recently snapped behind the wheel of a stunning white Ferrari 458 Spider with his 27-year-old daughter in the passenger seat.
It remains unclear if this 458 Spider is actually owned by Stewart or if he rented it but either way, he looks right at home seated in the mid-engined Italian supercar which still earns praise to this day despite being revealed in the middle of 2009!
Offsetting the white paint job of Stewart's Ferrari 458 Spider is a bright red leather interior.
[Via Daily Mail]