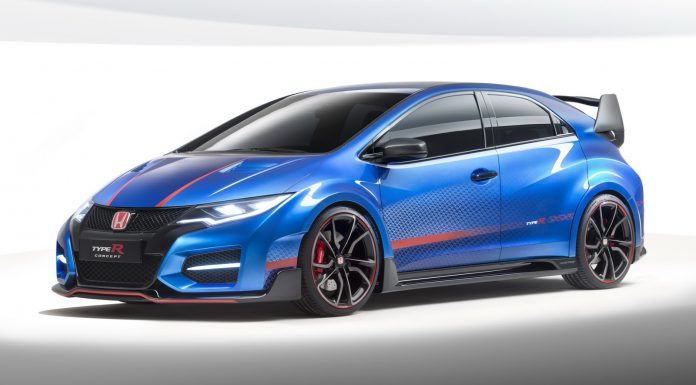 Honda is really hyping up its upcoming 2015 Civic Type R and for good reason. The company claims it will be its best ever Type R even eclipsing the NSX Type R. While speaking with Auto Express however, chief Honda engineer Hisayuki Yaga revealed an even more potent variant of the next-gen Civic Type R could be on the cards.
"The Type R is already a very special, extreme version. We have been pursuing the ultimate performance," he said.
"But of course technically everything is possible, depending on customer demand. If there is a big noise in the market requiring even more extreme performance, this is something we might consider, even though at the moment it is not in planning."
One area which Honda could focus on with an even more hardcore Civic Type R would be reducing weight and Yaga revealed that this is indeed possible.
"Reducing weight is one measure we could think about. It would be like creating a race car from a road car. But it's not just stripping off weight – we could use technology to do this too," he said.
From a performance standpoint, Honda has only revealed that the new Civic Type R will utilise a 2.0-litre four-cylinder turbocharged engine delivering over 280 hp. While we will have to wait a little bit longer to get complete performance details, Honda is confident the car will outshine all of its competitors.
"Our intention is to exceed the performance of our competitors, and not just cars that are being developed especially for track use. That could be from a standing start, in-gear acceleration, a lap time on the Nürburgring – everything."
Discussing the new turbo engine, Yaga said, "The turbo is just a tool, a measure to achieve certain performance. It's not just an engine with a turbo unit. It is a Honda VTEC engine with a turbo unit on top. The characteristics will not be spoiled by the turbo. It will have the ultimate performance we have ever created in a Type R without spoiling the traditional DNA."
[Via Auto Express]