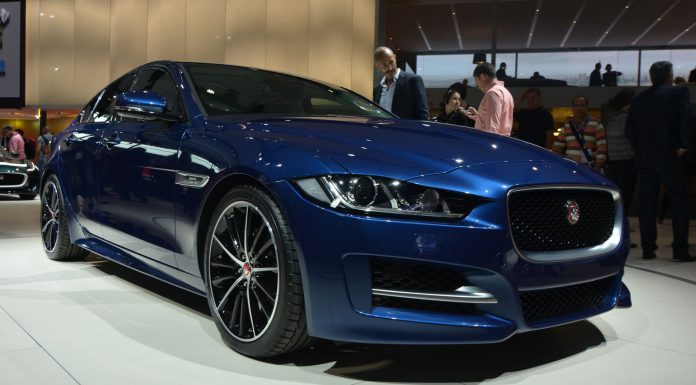 Arguably the most important Jaguar model in the last decade has been revealed at the Paris Motor Show 2014 in the form of the new Jaguar XE. It is Jaguar's attempt at poaching compact executive customers away from the established German trio; the BMW 3-Series, Mercedes-Benz C-Class and Audi A4. GTspirit was among the first to see it in person.
Marketed as a sports saloon, several aspects are intended to give it a performance edge. The range will consist of three engine variants to begin with; a petrol V6, a four-cylinder petrol and a new four-cylinder diesel.
The top of the range (for the moment) Jaguar XE S gets the 340 hp supercharged 3.0 litre V6, an engine we drove quite extensively in the F-Type V6. A torque figure of 450Nm allows a 0-60 mph time of 4.9 seconds and an electronically limited top speed of 155 mph. Both figures make the XE S an impressive proposition!
Jaguar will fit the new 2.0 litre diesel engine from their "Ingenium" range to a number of models lower down in the XE range. Emissions are 99g/km and 75 mpg economy which will obviously appeal to the company car market. Customers will also be intrigued by the Ingenium diesel engines ability to achieve 21,000 mile or two year service intervals.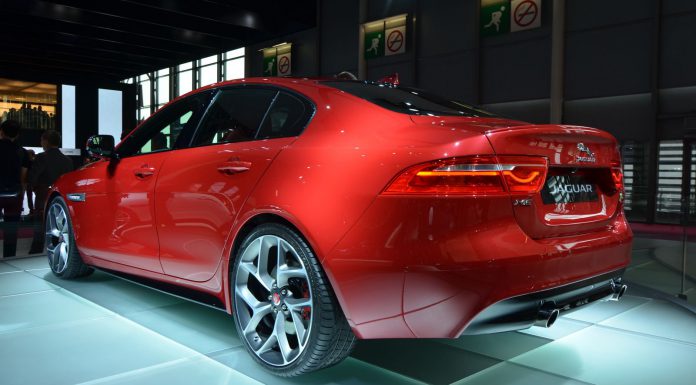 The XE S gets the eight-speed ZF gearbox modern Jaguar and Land Rover enthusiasts have come to expect. A four-cylinder 2.0 litre petrol model will also hit show rooms. It, and the Ingenium engined XE, will get a choice of either a trusty 6-speed manual or the 8-speed ZF automatic transmission.
For more details about the 2015 Jaguar XE, be sure to check out our previous post. For full coverage from the Paris Motor Show 2014, head on over to our dedicated news channel.