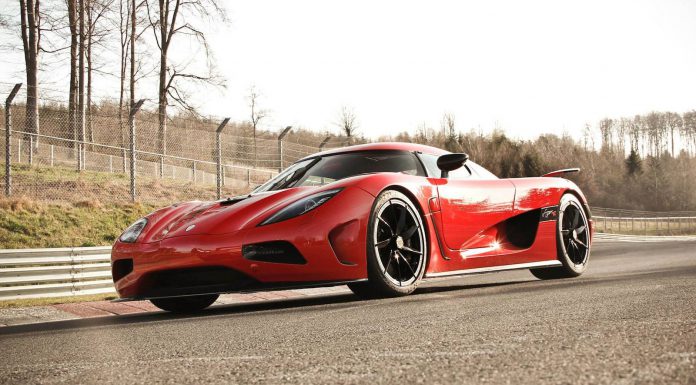 The Koenigsegg Agera R is one of the most brutal hypercars in the world. The Swedish speed machine was designed to be the fastest car not only in a straight line but also around a track.
GTspirit Photographer Mitch Wilschut snapped this awesome red Agera R at the infamous Nurburgring!
The Koenigsegg Agera R is powered by a 5.0-litre, twin-turbocharged V8 engine delivering a brutal 1140 hp on E85 ethanol. As a result, the car can rocket to 100 km/h in a mere 2.8 seconds and a claimed top speed of 442 km/h.
For more on the Agera R be sure to check out our review!