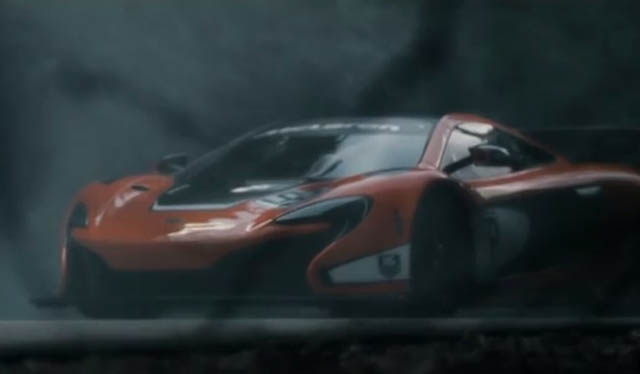 The official video for the potent 2015 McLaren 650S GT3 has just been released and it is titled 'The Chase'. Featuring the potent track-tuned 650S speeding through the woods, it really is about as intoxicating and exciting as a racing car promo can get.
[youtube]https://www.youtube.com/watch?v=VFYQwsXq7vI#t=54[/youtube]
Obviously based on the new 650S road car, the McLaren 650S GT3 features the revised styling of the road car. As a result, it has the same P1-inspired front bumper. However, it has now received an aggressive front splitter to provide additional downforce as well as larger air intakes while on the flanks, the new carbon fibre bodywork wraps around newly designed air intakes. Elsewhere, the McLaren 650S GT3 features the obligatory fixed rear wing.
Further changes found on the 650S GT3 include revised suspension geometry, a wider track as well as updates to improve drivability. A key focus for McLaren was to reduce the cost of ownership of the 650S GT3 and it has achieved this with extended component life as well as increased engine and gearbox rebuild intervals and parts and systems which are now cheaper to replace than they once were.
Under the hood, the McLaren 650S GT3 features the same 3.8-litre twin-turbocharged V8 engine as all current McLarens. However, to make it suited for racing, it includes a brand new ECU as well as a six-speed sequential transmission. While the production 650S delivers 642 hp, power of the 650S GT3 has been limited to just below 500 hp which is the same as the 12C GT3 and controlled by the FIA's Balance of Performance Regulations.
Importantly, current owners of the McLaren 12C GT3 can upgrade to the 650S GT3 because the two share many components. For a single 650S GT3 purchased straight from McLaren, price has been set at 330,000 pounds plus tax. Just 15 examples will be produced for the start of the 2015 season with a further 15 12C GT3s likely to be upgraded to 650S spec.