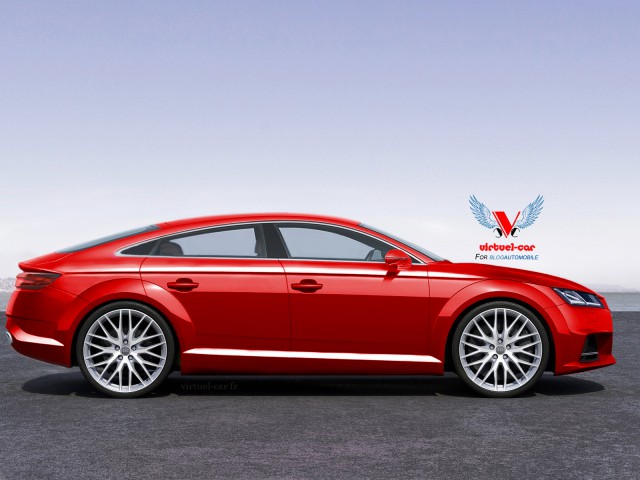 In the next 24 hours, the Audi TT Sportback Concept is expected to be revealed. Recently previewed with a selection of reportedly official sketches, the latest variant of the TT is pinned to debut publically at this week's Paris Motor Show 2014. Before this happens however, Virtuel-Car has created the following rendering depicting how the TT Sportback Concept could look.
The concept reportedly measures 4.47 metres and sees the addition of two rear doors. Due to the low roofline of the car, it appears as though the concept will be a four-seater rather than a five-seater.
As this rendering shows, the car will look very similar to the existing TT coupe and roadster variants from the front with identical headlights.
[Via Virtuel Car]