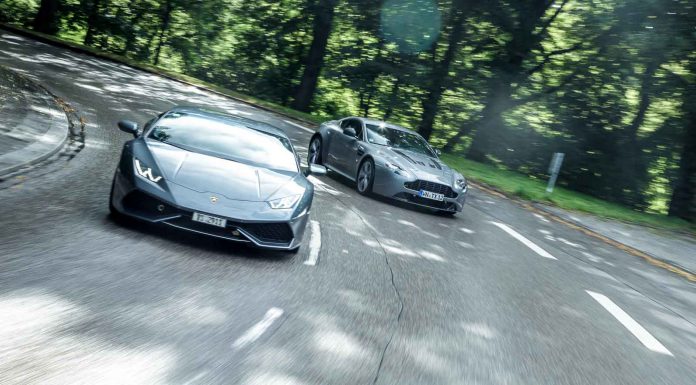 GTspirit's own photographer, Philipp Rupprecht recently had the incredible opportunity to participate in a photoshoot with a brand new grey Lamborghini Huracan as well as a potent Aston Martin V12 Vantage.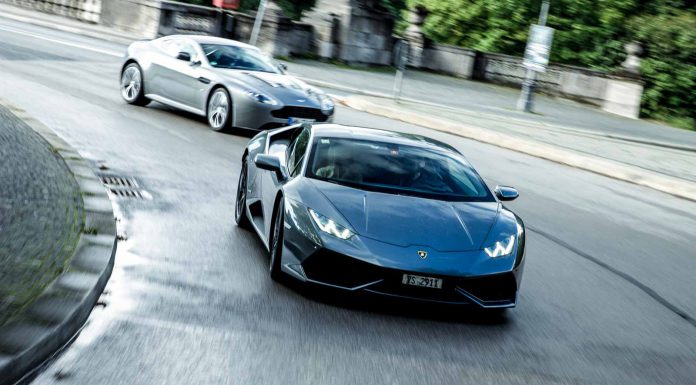 While the Aston Martin V12 Vantage may be the most potent Vantage variant available (excluding the V12 Vantage S), its naturally-aspirated 6.0-litre V12 is still no match to the Huracan's upgraded 5.2-litre V10. When it is all said and done, the V12 Vantage delivers 510 hp and will hit 96 km/h in just 4.1 seconds and a top speed of 310 km/h.
By comparison, the Huracan's aforementioned V10 engine produces 602 hp. This is enough to rocket the latest entry-level Lamborghini to 100 km/h in about 3 seconds (as quick as 2.5 seconds according to some tests).