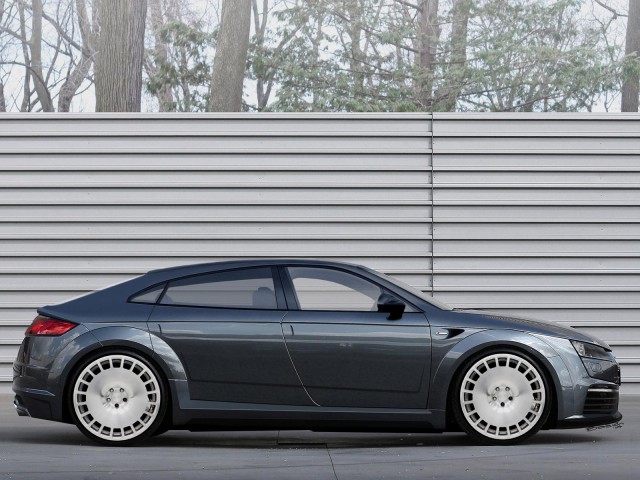 Just a couple of days ago, images leaked reportedly showing yet another Audi TT concept, in the form of the Sportback Concept. The new car is expected to launch next week in the lead-up to the Paris Motor Show 2014 but in the meantime, Kane Design has come up with the following rendering.
Set to follow on from the Allroad Shooting Brake and Offroad concepts, the Sportback Concept is the third new Audi TT based model set to be revealed. As the images show, the TT Sportback Concept features a similar front end design to all other TT variants revealed thus far with the sharp rectangular headlights remaining almost identical.
The concept reportedly measures 4.47 metres and sees the addition of two rear doors. Due to the low roofline of the car, it appears as though the concept will be a four-seater rather than a five-seater.
Beyond these details and the fact that the concept could be powered by a 400 hp, 2.0-litre turbocharged four-cylinder engine, nothing else is known about the car.
Be sure to stay tuned to GTspirit in the next few days for the car's official reveal!