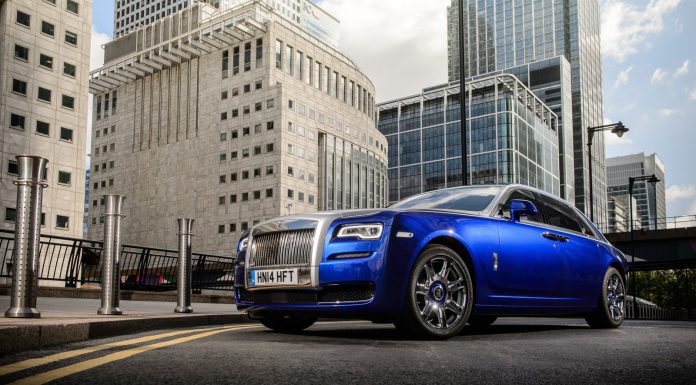 Rolls-Royce has confirmed that it is on track to sell 4000 cars this year. If such a mark is reached, it will be a record for the British luxury firm.
Selling 4000 cars in 2014 would also be a great result for Rolls-Royce considering that it sold only 1002 cars back in 2009. While BMW refuses to reveal the financial results of Rolls-Royce, estimations claim the automaker will hit around 500 million pounds in profit for 2014.
Rolls-Royce sales could increase further in the coming years with the release of the next-generation Phantom and a potential luxury SUV.
While speaking with Top Gear at the launch of the new Rolls-Royce Ghost Series II, the company's Andrew Boyle revealed that while no decision has been made, the SUV is being discussed and could redefine the market.
"The SUV story has become a big story without needing to," Boyle said. "We're considering it, our design people are thinking about it and coming up with some ideas. But it needs to be right, and it needs to be a Rolls-Royce.
"Frankly, an SUV is probably a misnomer for this car, because RR is certainly not utility, so it's not going to be that kind of car. We're still looking at what might be right, what might be wrong. Those people who say it's the wrong car for us, they might be right, they might be wrong.
"Who knows, Rolls Royce regularly redefines what it does, so we may well redefine that kind of segment. We might just create something that people might not necessarily assume is an SUV," he revealed.
[Via Autocar]