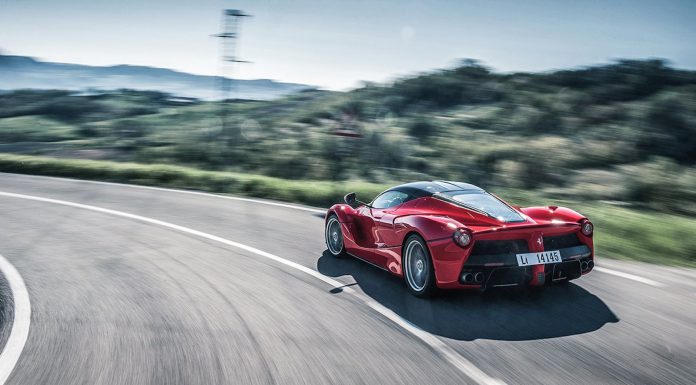 Ferrari are without a doubt one of the most iconic car manufacturers in history. The passion, beauty, speed and power make the Italian marques cars some of the most desirable on sale today. The 250 GTO, 288 GTO, F40, F50 and Enzo all dominated the automotive world, and now there is a new halo car.
LaFerrari represents Ferraris attempt at building a hybrid-hypercar to go into battle with the McLaren P1 and Porsche 918 Spyder. Dean Smith snapped this stunning Rosso Corsa machine in the beautiful hills of Italy.
LaFerrari gets a 6.3 liter V12 which is connected to an electric motor similar to the system on the McLaren P1. The Ferrari F150 V12 has an output of 789 hp at 9000 rpm and 700 Nm at 7000 rpm while its electric motor has a maximum output of 161 hp and 270 Nm of torque. That delivers a total combined power output of 950 hp, allowing the new Ferrari Enzo to do 0-100 km/h in less than 3 seconds, 0-300 km/h in 15 seconds and a top speed in excess of 350 km/h.