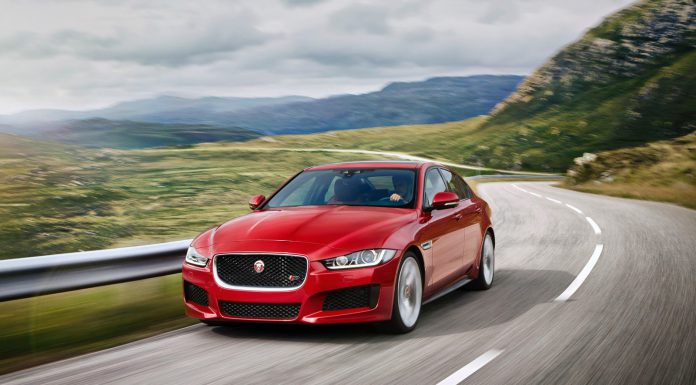 Following the recent release of the 2015 Jaguar XE, a couple of new engines have been added to the expanding line-up of XE variants.
The entry-level Jaguar XE uses a 2.0-litre turbodiesel engine delivering 161 hp. However, a 178 hp variant has just been announced as part of the Ingenium range of engines. It also delivers 317 lb-ft of torque which is 36 lb-ft more than the base turbodiesel.
Alongside this new diesel, the Jaguar XE range has seen the addition of a new 2.0-litre petrol turbo engine. Unfortunately, specifications for this engine have yet to be revealed but should be once the Paris Motor Show 2014 kicks off next week.
The top of the range (for the moment) Jaguar XE S gets the 340 hp supercharged 3.0 litre V6, an engine we drove quite extensively in the F-Type V6. A torque figure of 450Nm allows a 0-60 mph time of 4.9 seconds and an electronically limited top speed of 155 mph. Both figures make the XE S an impressive proposition!
Further down the line, a Jaguar XE SVR is expected with a potent 5.0-litre supercharged V8 tuned to deliver 489 hp. As a result, the XE SVR should sprint to 100 km/h in a mere 4 seconds as well as an electronically limited top speed of 250 km/h. However, Jaguar recently confirmed that the XE will be capable of hitting over 300 km/h (186 mph) so this will likely come by unlocking the limiter at the customer's request.