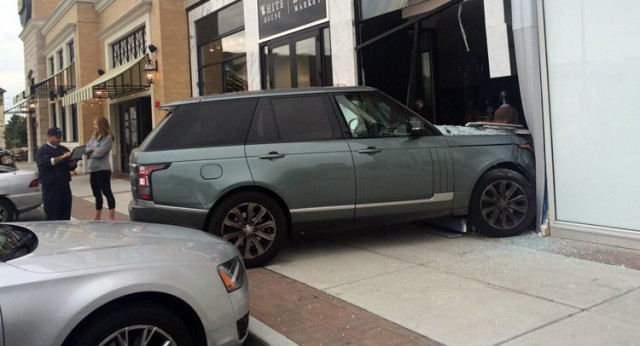 A brand new 2015 Range Rover has been crashed into the storefront of a boutique in Boston after the driver's flip flop got stuck under the accelerator pedal.
A witness on the scene told Carscoops that ""She told the security personnel that she was pulling into the parking spot when her flip flop got stuck under the gas pedal and she crashed into the storefront."
The 2015 Range Rover ploughed through one of the windows of 'White House Black Market' which was set to open for business soon.
Thankfully no one was injured in the crash.
[Via Carscoops]