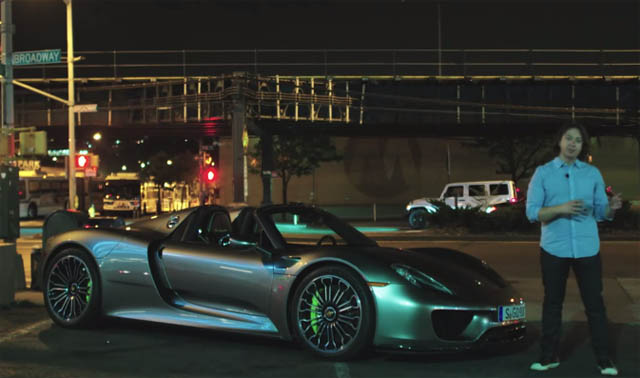 The Porsche 918 Spyder is one of just three market redefining hybrid hypercars the others being the McLaren P1 and LaFerrari. Unlike the Ferrari however, the 918 Spyder can be driven in full electric mode and compared to the McLaren, it features a much further electric-only range.
[youtube]https://www.youtube.com/watch?v=N77x4yTNQQo[/youtube]
In order to test out how far the 918 Spyder can one purely on electric power, Mike Spinelli from Drive hit the streets of Manhattan in complete silence!