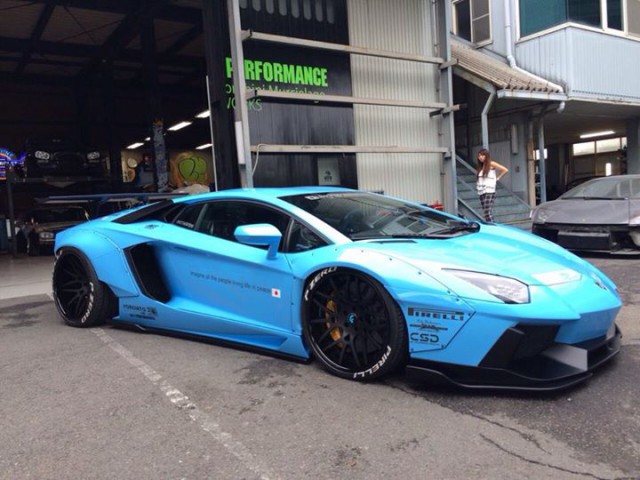 A few months after being officially teased, the first Liberty Walk tuned Lamborghini Aventador has been finished and it is just as outlandish and insane as we had hoped for.
The first example is actually built around an Aventador LP720-4 50th Anniversario coupe and it has been painted bright blue. While bodykits for the Aventador are quite commonplace nowadays, the Liberty Walk one is particularly noteworthy because of how wide it is.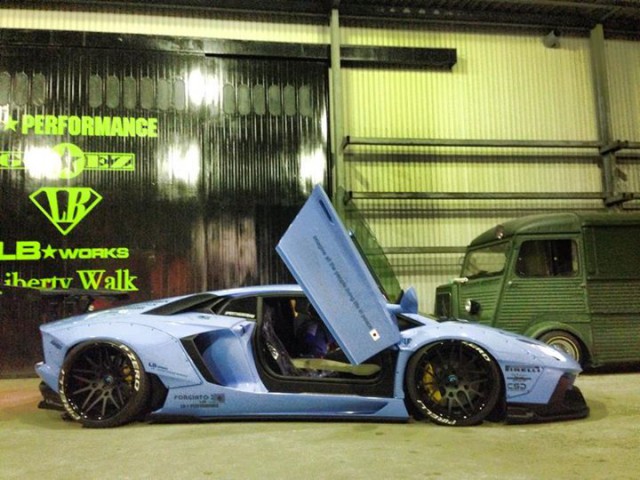 All the new parts like the flared wheel arches, side skirts and front bumper are manufactured from lightweight carbon fibre. Also in typical Liberty Walk style, they have upgraded the exhaust system of the potent mid-engined Italian supercar and made it quite possibly the most insane sounding Aventador on the roads today.
Full details about the bodykit as well as the exhaust system remain to be released but expect to see many more videos and pictures of this car in the coming weeks and months!