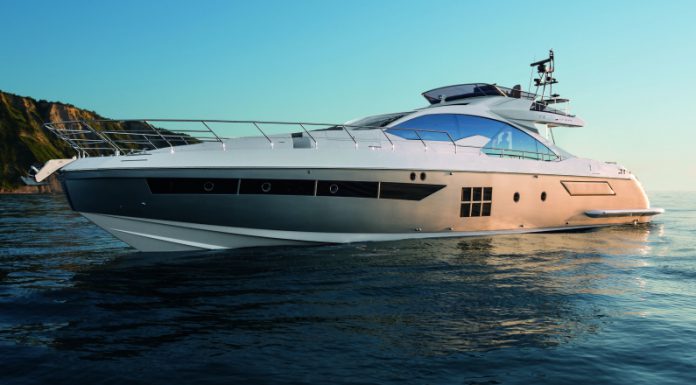 Not all boats are created equal, and certainly not all boats are built like the stunning Azimut 77S Superyacht, which recently took home the award for best exterior design at the Cannes Yacht Festival earlier this month.
Azimut says their 77S embodies a "special synthesis of stylistic innovation, technology, and functionality." It features a pivoting stern for increased flexibility, a wave-piercing bow, a single large deckhouse window and a special glazed glass roof. The 77S also features three 887 horsepower Volvo D13 IPS 1200 marine engines coupled with a smooth Volvo Penta IPS transmission.
The Azimut's interior includes 4 full cabins plus 2 crew cabins and 8 berths with an additional 3 for the crew. As you can see from the photos, no expense was spared in designing and furnishing the 77S' interior, which uses elegant, modern contemporary design cues.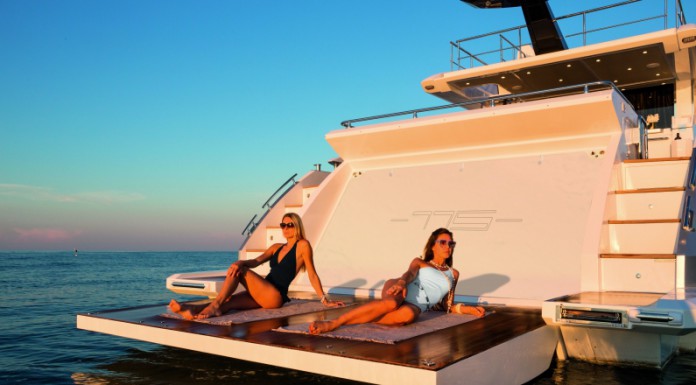 Azimut has already received four pre-orders for the 77S following its debut. The smaller but similar Azimut 55S is now one of brand's most successful models after two years of sales, with as many as 40 units produced so far.