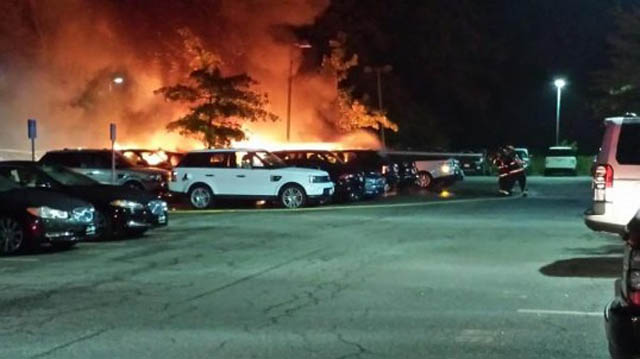 No less than 20 high-end Land Rovers and Jaguars have been destroyed by an inferno at the Herb Chambers Land Rover dealership in Massachusetts.
The blaze is believed to have been triggered towards the back of the car park where some of the cars were receiving repairs. The exact cause of the fire remains a mystery for the time being but police are investigating to see if it was deliberately lit but it is believed a customer's Jaguar receiving repairs could have sparked it.
While discussing the blaze, Sunbury Fire Chief William Miles said, "If you have ever seen one car burn, cars are made of a lot of plastic these days. Some of the gasoline tanks got going, so it was quite a fire."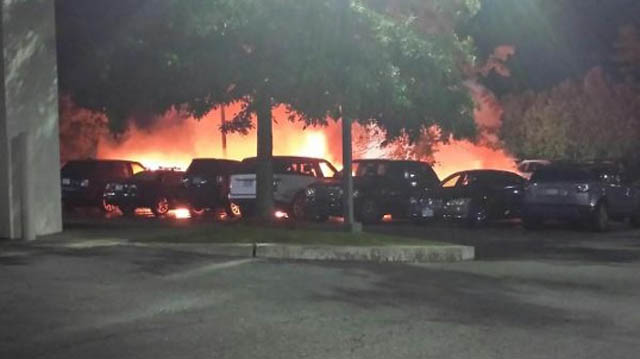 "I saw photographs of the cars and so forth and it's just, you know, the good news is that nobody got hurt, and they're just cars. And the people that have those cars, hopefully we can make it right for them so we can get them into a replacement vehicle quickly," Chambers said.
[Via WCVB]