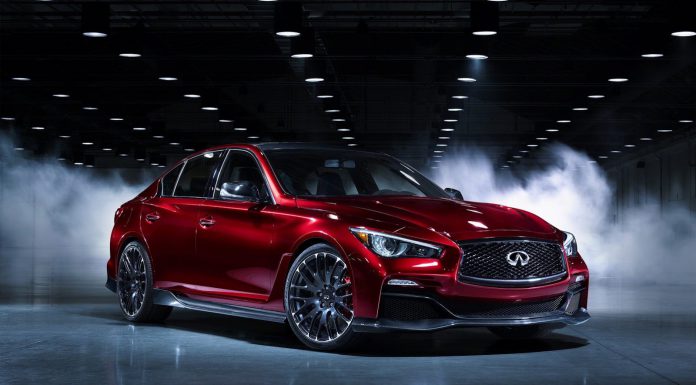 Infiniti is currently working on a BMW 4-Series rival and has confirmed that the car will debut in production spec sometime next year.
While recently speaking with Top Gear, chief creative officer of Infiniti and senior vice president of Nissan Shiro Nakamura said, "I want to make a two-door coupe. It's coming, you'll see it within one year. It'll be a production version, a little bit bigger than a BMW 4-Series, but not as big as a 6-Series.
"As you know, always our sizes are a little bit in between BMW's sizes. Look at the Q50, that's between the 3-Series and 5-Series," he said.
One potential variant of the new Infiniti coupe could draw on the Q50 Eau Rouge which remains unconfirmed for production.
While discussing the Q50 Eau Rouge, Shiro said, "We are still working on the Q50 Eau Rouge, and we don't want to give up on that, but the business case is not that easy. We believe that it's a strong statement, and we need a halo car. It's almost a cost of entry into the premium segment, because you cannot just make affordable cars. Without a halo or performance vehicle, particularly in Europe, people don't consider you a premium brand."
Shiro then seemed very interested when Top Gear suggested that the 4-Series rival could receive the same Nissan GT-R sourced 3.8-litre twin-turbocharged V6 as the Q50 Eau Rouge.
"An Eau Rouge type car for the two-door? Yes, I like the idea. If we can get a four-door Eau Rouge built, we can get the same for the two-door, using the same [Nissan GT-R] powertrain. That's a good idea, let me think about it."
[Via Top Gear]