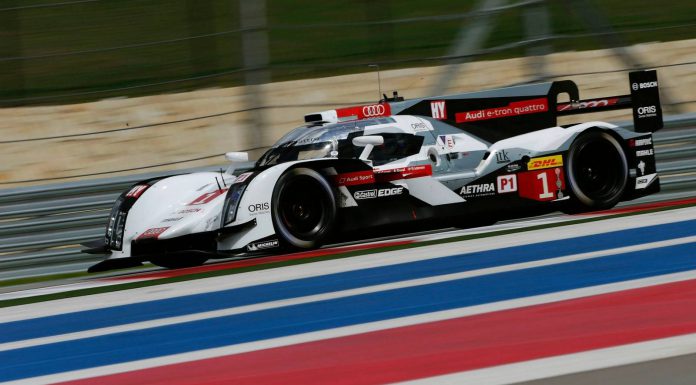 FIA WEC resumed action this weekend at the Circuit of the Americas after a long break with Audi proving undtouchable once again. The 2014 Le Mans 24 Hour winners in the No.2 Audi R18 e-tron quattro finished first ahead of their sister car piloted by Tom Kristensen, Lucas Di Grassi and Loic Duval. The No.8 Toyota TS040 Hybrid which started on pole position, finished in third place after a tough battle with the Audis.
The race had very quick times in the opening laps but was soon interrupted by rain showers which made the track extremely slippery resulting in a red-flagged session. The No.8 Toyota of Sebastien Buemi, Anthony Davidson and Nicolas Lapierre pulled away from the pack from start and even survived a spin to hold on to its lead. Soon as the rain started however, both Toyotas and the No.20 Porsche 919 Hybrid went off the track minutes before the red-flag allowing the two Audis to take the lead.
The No.20 Porsche joined the two Audis in the fight for the lead which alternated between the three cars. In the end it was the No.2 Audi that benefited from better tyres on the wet track and claimed the victory. Toyota still leads in the drivers standings with the No.8 car of Buemi, Davidson and Lapierre who have 96 points. Meanwhile in the LMP1-L class, the No.12 Rebellion Racing car of Nicolas Prost, Nick Heidfeld and Mathias Beche finished first after their sister car retired in the last hour.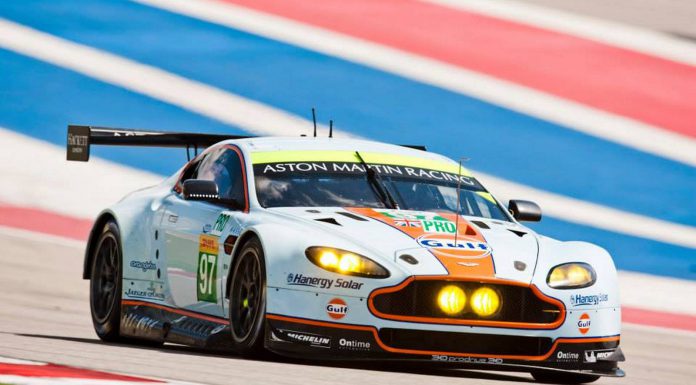 Action in the LM GTE classes was not limited either as drivers fought hard amidst the wet conditions. Aston Martin took both wins in the GTE-Pro and GTE-Am classes. The No.97 Aston Martin V8 Vantage won in the GTE-Pro class while the No.98 car took the win in the amateur class. The No.92 Porsche 911 RSR and No.51 Ferrari 458 Italia finished in second and third respectively in the GTE-Pro class.
The next FIA WEC race will take place at the Fuji International Circuit on October 12.
Results: