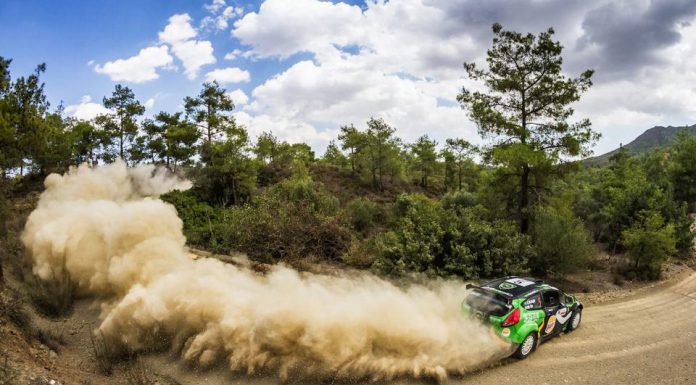 Saudi driver Yazeed Al-Rajhi scored his maiden victory in the FIA European Rally Championship during the Cyprus Rally this weekend. His win made him the eighth different FIA ERC winner of the current season in a round that had gravel action. Second place went to his rival and resilient Kajetan Kajetanowicz. Kajetanowicz put on a powerful show in this round and although he finished second, he won the the inaugural ERC Gravel Master and the Colin McRae ERC Flat Out Trophy.
Under intense heat in Cyprus, Al-Rajhi who had travelled 12,000 km from Rally Australia, was focused on the win. However, he started the final day behind Kajetanowicz after he lost time on Saturday fixing a broken rear anti roll-bar. Al-Rajhi who was 3.8s behind made up for that time in each of the stages and come stage 12, he opened up a 31.5s gap to seal his maiden victory.
After the race, Al-Rajhi said, "We come 12,000 kilometres [from Rally Australia] for this rally and we come to win and not to play. We did a good job, everything was under control and for us this is a big win after a good fight with Kajetanowicz. In the first stage this morning we have a small spin and lose four or five seconds. In the second stage we need to take carefully but then on the last stage it was a big push because it was the last chance for me and before the service you must take a risk."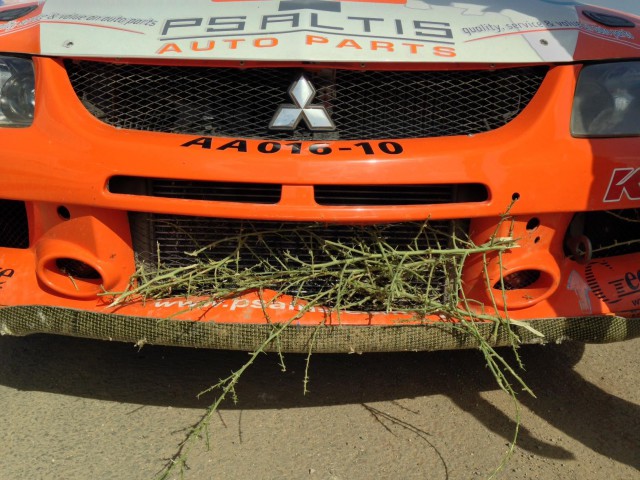 As for Kajetanowicz, Saturday was his best day after he stayed on top despite the time he lost on Friday. He had lost time repairing a broken steering wheel in his Ford Fiesta R5 on Friday and had been penalized 10s for leaving the service station late. He managed to make up for that loss on Saturday by winning many stages. Abulaziz Al-Kuwari finished in third and also the claimed the maximum FIA Middle East championship points. Khalid Al-Qassimi finished in fourth in his Citroën DS3 RRC.
Bruno Magalhães finished in fifth in his Peugeot 208T16 and became the third-highest ERC scorer. Craig Breen was unlucky after his Peugeot 208T16 developed a technical problem in the final stage. The Irishman is still among the four drivers in strong contention of the ERC title however. The next round will head over to Switzerland on 25th October.
SS10
[youtube]http://www.youtube.com/watch?v=T_5_GibiTwE[/youtube]
Results: