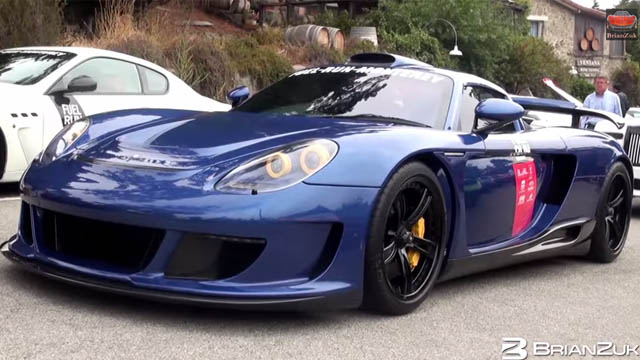 Just last month, a bright Cobalt Blue Gemballa Mirage GT was delivered in the United States to prolific car collector Benjamin Chen. Prior to receiving Gemballa's extensive upgrades, the car was a standard seal grey Porsche Carrera GT.
[youtube]https://www.youtube.com/watch?v=kGx9_aG8aFs#t=83[/youtube]
Beyond the extensive visual modifications which Gemballa add to the car, they also upgrade the potent 5.7-litre V10 engine from 612 hp to 670 hp with torque also rising from 590 Nm to 630 Nm. As a result of this and a brand new exhaust system, the car sounds truly phenomenal!