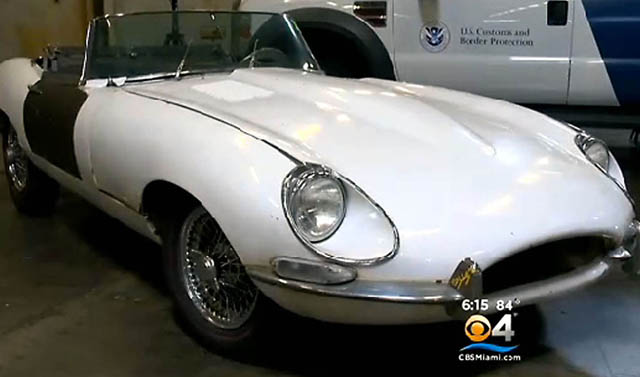 A Jaguar E-Type has been returned to its owner 46 years after it was stolen in Manhattan.
The car was originally stolen from outside Ivan Schneider's Manhattan apartment finished in grey and with 6000 miles on the odometer. Last month however, U.S. Customs and Border Protection agents found the vehicle at the Port of Los Angeles on a cargo ship destined for the Netherlands.
Not only has the paint faded to white, the car has now travelled 28,000 miles but is still believed to be worth significantly more than when it was originally purchased.
The owner, who is now 82-years-old, plans on restoring the car to its original factory condition.
[Via LA Times]