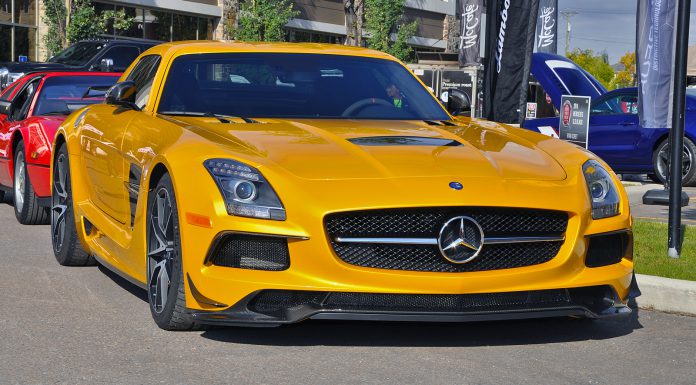 The annual Quarry Park & Polish charity car show took place last week in Calgary and it's hard to believe that the 2014 supercar season in Canada is almost at an end.
We bring you this video from the supercar show, featuring some of the cars that were on display. The most exciting part of the show was the annual 'rev up for MADD (Mothers Against Drunk Driving) which occurred at 1 pm. Many of the car owners revved their high-end exotics for the fans before departing the show.
[youtube]https://www.youtube.com/watch?v=mnifWv1UR6k[/youtube]
From a Mercedes SLS Black Series and Ferrari F40 to a Eurocharged Ferrari 458 Italia and Novitec F430, there were some fantastic cars that gave the crowd exactly what they were waiting to hear! Enjoy the sights and sounds of the 2014 Quarry Park & Polish!