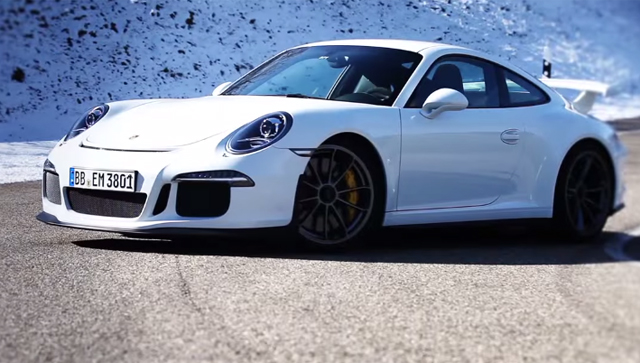 Porsche has just dropped an exciting video showcasing the on-track potency of the 2014 Porsche 911 GT3.
[youtube]https://www.youtube.com/watch?v=GzuPZv4ZrTU#t=129[/youtube]
In case you didn't know, the 991-generation 911 GT3 features a 3.8-litre flat six-cylinder engine developing 475 hp at 8250 rpm. It is an adaption of the engine used in the current generation Porsche Carrera S but with only a few common parts. The engine weighs around 25 kg less than the previous unit with a power output of 125 hp/litre of displacement.
While the GT3 is indeed very exciting, the German sports car manufacturer is developing the even more powerful and track-focused 911 GT3 RS. Set to feature improved aerodynamics, less weight and even more power, it is promising to really stand head and shoulders above its competition.