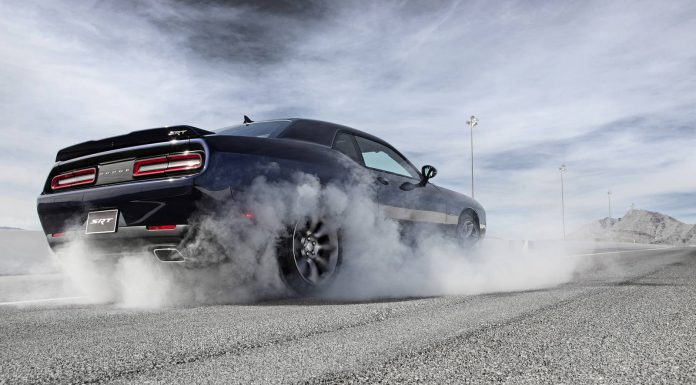 Fuel economy ratings for the 2015 Dodge Challenger SRT Hellcat have just been revealed and despite the car being the most powerful series production muscle car in the world, it's actually quite fuel efficient all things considering.
When fitted with the eight-speed automatic transmission, it can record 22 mpg on the highway while with the six-speed manual, that decreases to 21 mpg. While these figures aren't world leading, for a car with as much power as the Challenger SRT Hellcat, they are impressive.
Under the hood, the 6.2-litre supercharged V8 engine pumps out a truly spectacular 707 hp and 650 lb-ft of torque! To help limit power of the new SRT Hellcat in not-ideal situations, it comes standard with a black key fob which limits power to 500 hp while the red key fob unlocks the full potential of 707 screaming horsepower! This power comes courtesy of a 6.2-litre HEMI V8 supercharged engine which we now know is the most powerful engine the Chrysler Group has ever produced.