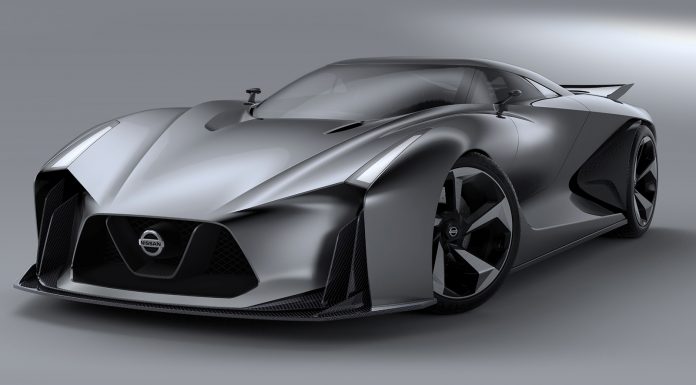 As we speak, just 90 examples of the Nissan GT-R are being sold in the U.S. per month and 60 per month in the Japan. These relatively slow sales figures shouldn't come as a real surprise considering the GT-R is the better part of seven years old. Consequently, the Japanese marque is hard at work creating its successor and it has emerged that design wise, the new GT-R could draw heavily on the Concept 2020 Vision Gran Turismo unveiled a couple of months ago.
According to a source from Motoring, the next-gen GT-R will be a toned-down version of the 2020 Vision Gran Turismo. As a result, we can expect the new GT-R to still remain recognisable as a GT-R yet one which is well and truly up with the times.
Beyond the design, the GT-R will be extremely significant in that it will adopt a hybrid powertrain for the first time. The current 3.8-litre twin-turbocharged V6 engine of the existing car is likely to be maintained along with its all-wheel drive system to keep costs down. Thanks to the addition of a new electric motor co-developed by Williams, the new GT-R will boast significantly more power.
Torque could quite conceivably jump from the existing 442 lb-ft in the GT-R Nismo into the region of 737 lb-ft of torque. This will necessitate a brand new transmission and that is expected to come in the form of an eight-speed 'box in place of the existing six-speed.
In terms of power, the Motoring source believes the next-generation Nissan GT-R could deliver close to 800 hp. Due to the huge increases in power and torque, additional cooling will be required for the Japanese supercar which is reportedly one of the main reasons for the design change. The new design will help provide effective cooling for the hybrid system.
It remains unclear just when the new GT-R could launch, but a concept could be unveiled at next year's Tokyo Motor Show before the production-spec car arriving in 2018.
[Via Motoring]