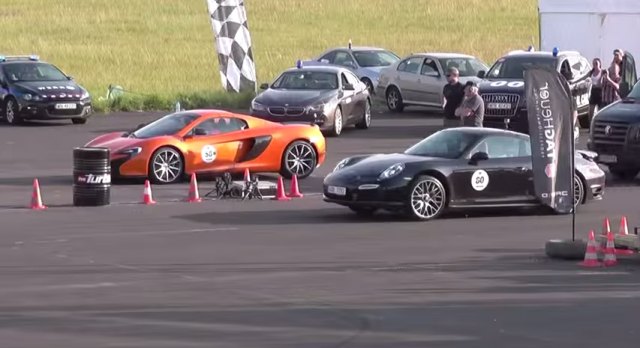 As you've read before with us, Poland is new to the one mile drag racing events, with Battle Royale 2014 being the first for them. Nonetheless, amazing cars showed up to entertain the crowd and to establish a new personal record wether it is riding a Hayabusa, driving a 2000 hp Nissan GTR or making noise in an Edo Competition Maserati MC12. With so many cars to name and specific details to talk about, let's just watch the videos and let those tell us the story (super gorgeous Polish girls included).
[youtube]http://youtu.be/APlpWdPAgB0[/youtube]
Now for the whole extended experience we recommend you watch this other video, which includes onboard footage of a Ferrari California as well as a nice surprise around 6:30 time mark. You'll thank us later.
[youtube]http://youtu.be/zaUL_KzEV7s[/youtube]
Please leave a message on the subject, and let us know your opinion through the comment section below. If you liked these videos as much as we did, share with your friends!