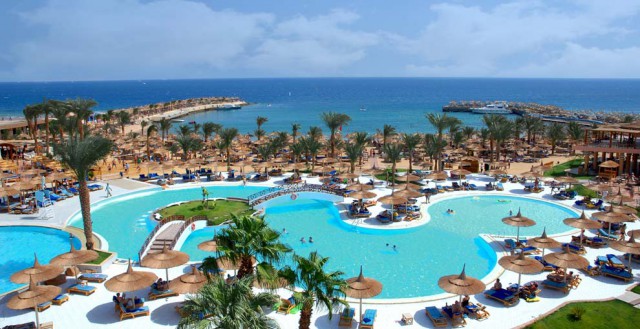 The Beach Albatros Hurghada resort in Egypt is certainly one of the nicest anywhere in Africa. The all-inclusive resort features 123,000 square metres of landscaped gardens and is located right on the Red Sea and just 15 minutes from Hurghada Airport and 20 minutes from the city centre.
All up, there are 730 rooms in the resort with all either overlooking the hotel gardens or the pools or the sea. Even the most basic of rooms include satellite TV, air conditioning and a mini bar.
The most interesting aspect of the resort however comes outside. There are a selection of massive swimming pools as well as an in-built water park with dozens of pool lounges surrounding the crystal clear waters.