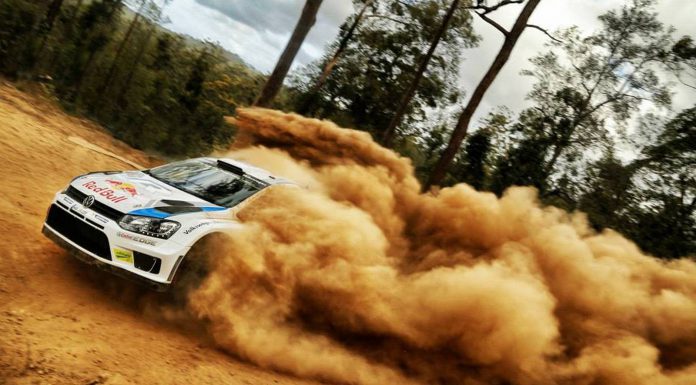 VW stunned at the Coates Hire Rally Australia this weekend with a thrilling 1-2-3 finish, with Sebastien Ogier leading the trio. Ogier fought off his teammate Jari-Matti Latvala in a tight final to cross the line 6.8 seconds ahead Latvala. Andreas Mikkelsen finished 11.2s behind his teammates. This was Ogier's 22nd career win and his sixth of the season extending his points lead to 214 meaning he has a clear chance to clinch the championship next month in his home country.
Latvala who is 50 points behind Ogier had the advantage on Saturday when he was leading but his choice of tires would cost him time. The forecast had predicted rain but Ogier went for harder tires than those of Latvala. Unfortunately, there was no rain and Latvala's tires overheated. Ogier who was 4s behind Latvala closed the gap and gained a 9s advantage in just one stage.
Ogier said "This year it wasn't possible to have that. Jari-Matti was strong but today I knew that without mistakes I would be OK. I tried to stay concentrated, pushing when it was clean and being more cautious in the tricky parts. It wasn't a big winning margin but enough to win the rally and another crucial step towards winning the title."
Mikkelsen was fighting for third place with Kris Meeke until Meeke was penalized for cutting a corner badly and he ultimately finished fourth. Meeke's Citroen had dropped behind Mikko Hirvonen's Ford Fiesta RS but he was able to fight back to fourth leaving Hirvonen to fifth. The Hyundai's were having a rough round with the best placed Hyundai i20 WRC that of Hayden Paddon in sixth place followed by his teammate Thierry Neuville in seventh.
Veteran Robert Kubica finished ninth even after losing time from a crash he suffered after being distracted by a cockpit warning light.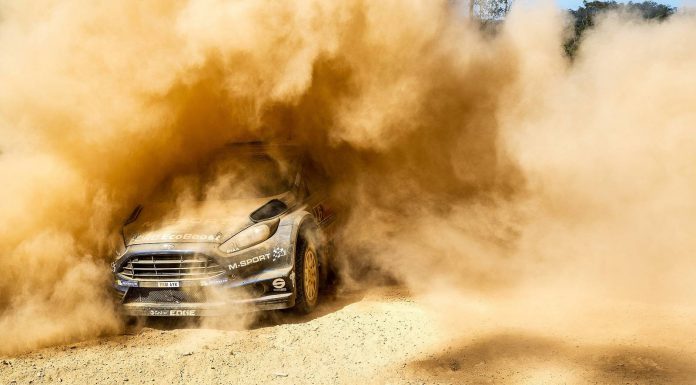 Video Highlights:
[youtube]http://www.youtube.com/watch?v=etv24TQi-Gw[/youtube]
Results: