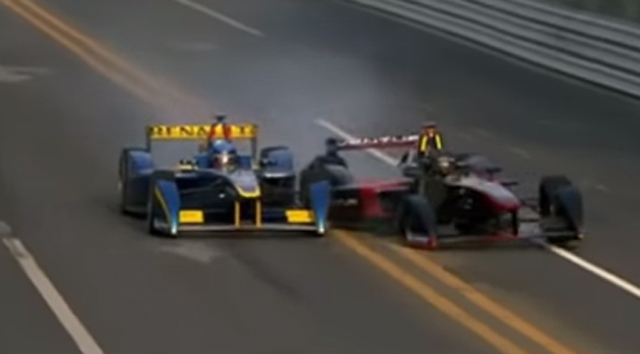 The first FIA Formula E race proved to be even more interesting than anyone could have expected. While Lucas di Grassi walked away with the victory, it was overshadowed by the crash between Nick Heidfeld and Nico Prost in the final corner.
[youtube]https://www.youtube.com/watch?v=r700R2c3t4s[/youtube]
Coming into the final corner, Heidfeld attempted to overtake Prost on the inside. However, Prost inadvertently turned in onto Heidfeld without looking in his left-hand wing mirror. This sent Heidfeld into a sausage curb before being thrown up into the air and crashing into a tire barrier and flipping multiple times.
Fortunately, Heidfeld escaped uninjured and Prost accepted responsibility after the race.