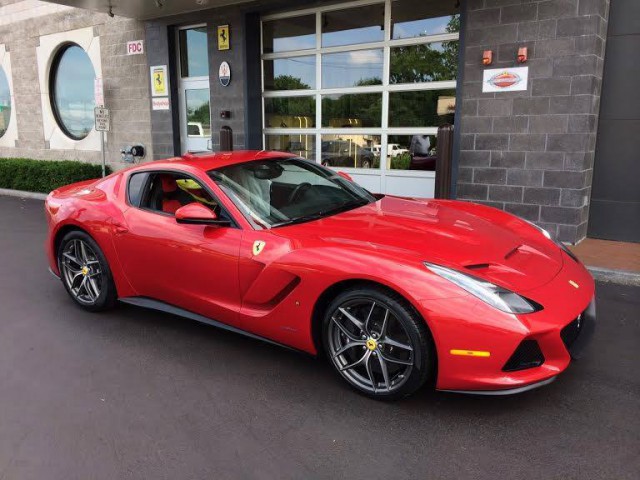 New details about the limited Ferrari model set to be strictly limited to the American market have emerged with indications suggesting the model has already sold out. What's more, outgoing Ferrari chairman Luca di Montezemolo has confirmed that the model will cost approximately $3.2 million.
Just 10 units of the special model will be made and the car will features the same colours as used by the North American Racing Team which fielded a host of Ferrari models in the 1960s, 70s and 80s. This means the special-edition Ferrari will use blue paint and incorporate white stripes.
Ferrari F12 SP

The special model is pencilled in for a debut on October 12th which is just one day before Montezemolo will step down and make way for Fiat Chrysler Automobiles CEO Sergio Marchionne as the new Ferrari chairman.
Further details about the car remain unclear but it seems likely that it will be based on the Ferrari F12 Berlinetta and likely feature a thoroughly updated body and interior in a similar vein to the F12 TRS and Ferrari F12 SP.
In case you didn't know, the Ferrari F12 Berlinetta is powered by a 6.3-litre V12 engine delivering 740 hp. This powerful engine is linked to a seven-speed dual-clutch gearbox and rear-wheel-drive setup. Acceleration from 0-100 km/h is done in three seconds dead while 0-200 km/h takes just 8.5 seconds. That is 0.4 seconds faster than the 700 hp-strong Lamborghini Aventador. The top speed of the car exceeds 340 km/h.
[Via Auto News]