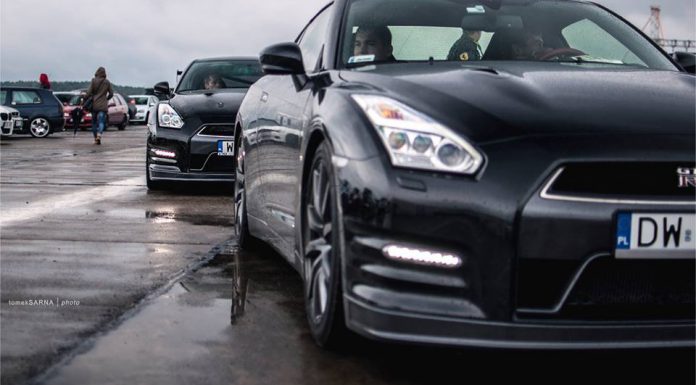 Just as we promised when the first photos and video were posted, detailed information on Battle Royale mile long race along with a whole gallery were coming. As a GTspirit exclusive, the idea of Battle Royale is narrated to us by its creator Stanisław Nader, who on a written interview tell us the story behind this drag racing phenomenon:
"The 1 Mile at the Moscow Unlimited has inspired me to create a team that would organize such an event in Poland. The beginning concentrated on finding the perfect spot, and once it was found, I concentrated on the right people. Few believed and remained, many left, but by the end of 2013 I made the decision and took on the responsibility with my team of creating Battle Royale. The BR team is made up of young, talented specialists in their fields, of visionaries. We searched for people who would see the image of BR in a different way than the current form in Poland, people that would envision BR as a festival of speed.
"In the team there are people responsible for IT, marketing, logistics, safety, media relations, but also managers and entertainers. BR is a project that is constantly evolving. With every month came progress, new changes and new ideas how to properly show our vision to the world. Our focus was not only the driver, but our fans. A lot of time was spent creating the perfect effects and know-how, allowing a first in Poland effect of live streaming from the track from multiple cameras, to big screens in the fan area. Not everyone must know the rules of 1 mile racing, but we wanted to allow everyone to get to know and enjoy this sport through our presentation of it."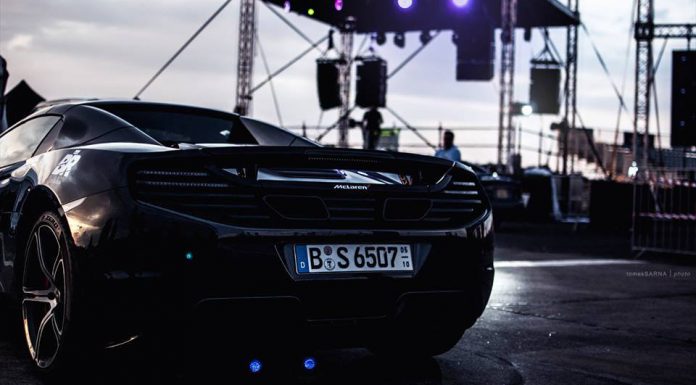 "Many icons of motoring took part in Battle Royale this year, but the biggest star was the Maserati MC12 Stradale, which attracted both serious car fans and enthusiasts. The cars of the drivers also attract attention, while not all are exotics, but some with power outputs of almost 2000 HP. For me and the BR Team, this is our first event and we will make it professional above all else. This is the first event in Poland, and in Europe where motorcycles and cars both compete, as most events were without motorcycles. We want to change that and show that Poland has the potential to create a world class event, a real Battle Royale."
-Stanisław Nader
We're very glad to contribute to the worldwide supercar community by spreading the word on events like this one, where the will of a bunch of car enthusiasts led them to fulfill their dreams and entertain many others. We're sure you don't want to miss the following video where much of what happened is shown!
[youtube]http://youtu.be/fPqDPWjV5CM[/youtube]