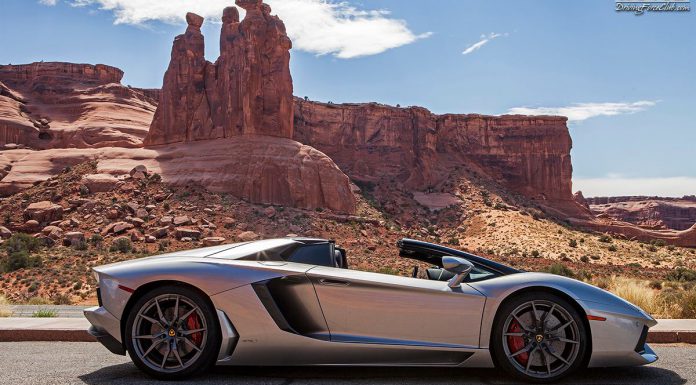 Last month we brought you some awesome pictures of MidWest Adventures trip with a Lamborghini Aventador Roadster, Lamborghini Gallardo LP550-2 Valentino Balboni and the man himself, Valentino Balboni!
[youtube]http://www.youtube.com/watch?v=p4Ka85PwlYE[/youtube]
Now an awesome video showing the adventures of the trip has been released with it perfectly showing the truly incredible scenery which the trip passed through. In addition to the two aforementioned Lamborghinis, a blue Acura NSX, black Audi R8 and blue Scion FR S also participated.
The event was held by Super Speeders which is headed by Rob Ferretti.