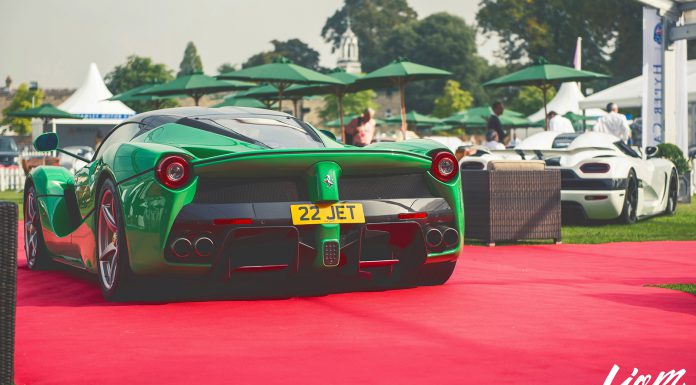 Salon Prive always sees some of the worlds most exclusive and expensive cars ever created gathering together around the lawns of Syon House in West London. The 2014 edition proved to be no different and a few days after bringing you our highlights post from the event, we're happy to share these stunning images from Liam Henderson with you!
As the galleries show, some truly incredible cars attended Salon Prive 2014. One of the most eye-catching cars was Jay Kay's Kermit Green LaFerrari but it was ultimately just one of a number of jaw-dropping cars and even motorcycles displayed.
Another highlight was the Ferrari F12 TRS displayed alongside a red LaFerrari. Elsewhere, a pink Bugatti Veyron was displayed alongside the likes of a carbon fibre clad Pagani Huayra. The first, orange Lamborghini Gallardo based Zagato 5-95 also made its UK debut at Salon Prive.
On a motorcycle front, there was a truly insane creation displayed with the massive V10 engine of the Dodge Viper!