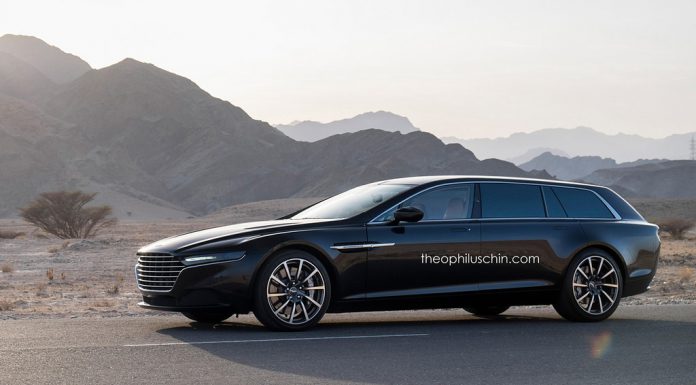 Aston Martin has yet to officially unveil its brand new Lagonda luxury sedan but already, Theophilus Chin has decided to render how the car would look as a Shooting Brake.
Inevitably, it seems unlikely that the British manufacturer will create a new Lagonda Shooting Brake considering how strictly limited production and sales of the sedan will be. Nevertheless, it is an interesting prospect and certainly not out of the realm of possibility considering a Lagonda Shooting Brake has been created in the past.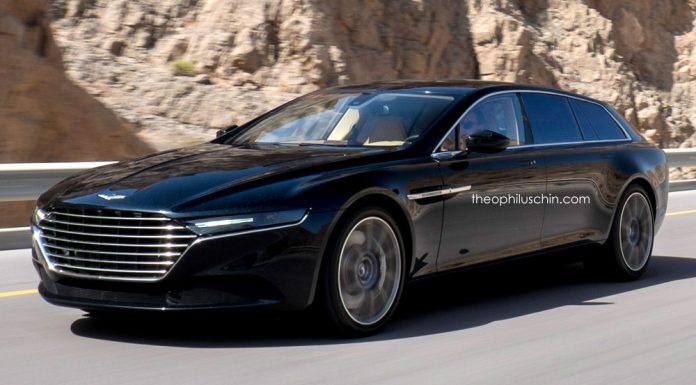 What are your thoughts?
Aston Martin has decided to restrict production to the Middle East because of a specific market demand for cars like this there. It remains unclear just what will power the Aston Martin Lagonda, but it is suggested that the 5.9-litre V12 from the Rapide S will be utilised. When found in the Rapide, this engine delivers 550 hp as well as 457 lb-ft of torque helping it to hit 100 km/h in under 5 seconds. In the Lagonda, this power will be sent to the rear wheels through a six-speed ZF automatic gearbox.
From a visual standpoint, the new Aston Martin Lagonda sedan has a design reminiscent of the original. As a result, it features quite a boxy shape with sharp lines as well as very thin headlights and taillights and a low roofline.
[Via Theophilus Chin]