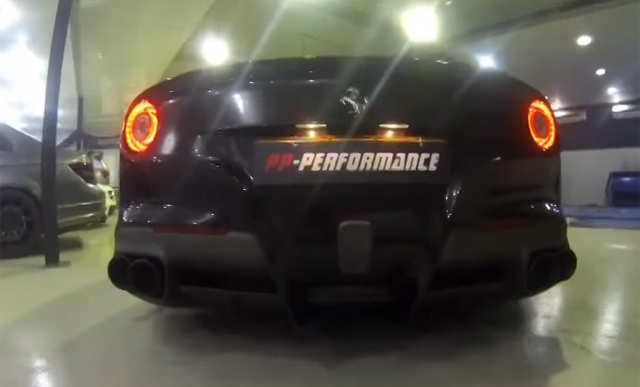 The 6.3-litre V12 engine of the Ferrari F12 Berlinetta is certainly one of the most impressive engines on the market. With a total of 730 hp delivered, it is not only exceptional powerful but roars only like a Ferrari V12 engine can.
[youtube]https://www.youtube.com/watch?v=fS6dS23Hu00#t=64[/youtube]
The crew at PP Performance recently fitted a Frequency Intelligent exhaust to a stunning black F12 Berlinetta and not only does it sounds truly sensational, it has also helped lift power quite significantly. As a matter of fact, it managed to lift rear-wheel horsepower from 663 hp to 706 hp!